Good morning!! I am loving that it is Friday, the middle of October, and the END of my Fall Break! This week has been great, and I am so excited to share some exciting things with you!! I LOVE linking up with
Doodle Bugs Teaching
on Fridays for this weekly reflection!!
I am LOVING Fall Break, and the cooler weather! My parents live north of where we are, so my kids and I spent a few days up at their house to escape the heat! It was great because it is almost 20 degrees cooler up at their house!!
Over on
Hello Sunshine
we are Sharing Sunshine this week!! I LOVE the ideas that are floating around the teaching world right now, and how everyone is looking to help each other out, or give a gift to others!!
Have you seen this amazing video yet!?!
Kayla
is AMAZING and I was so excited I got to meet her in Vegas this summer! I LOVE her view on teaching, what she inspires her students to do, and the woman she is!
Have you heard of my new friend Nicole!?! This lady is AMAZING!! Every Tuesday Nicole and her friend Molly have a Twin Tuesday post. This is where they both post about the same topic from a first grade, and kinder perspective! Her IG is full of classroom photos, and pictures of her sweet baby she just adopted!! Leave me a comment below with where you went and followed her, and I'll pick a comment Monday morning to win my
Candy Math and Science
!!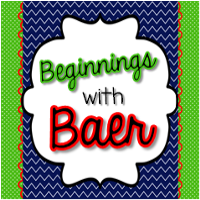 This song is one of my FAVORITES!! I LOVE when our music teacher/worship leader sings this song at church! AMAZING!! I hope that it inspires you this week as well!