I am so excited to share about my first SLANT box experience! I was so excited to sign up after a blogger meet up in February, I knew I had to sign up for March!!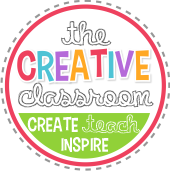 I had so much fun putting her box together!! It was so fun to go buy her some fun things to keep her "warm" in the cold!!
Ashlyn and I are both Arizona bloggers so instead of mailing our boxes we decided to meet up for dinner to exchange our boxes! It was so fun to be able to sit down for dinner with a new friend and chat!!
We are both doing Whole 30 right now, we are actually doing it together, so we went to Zin Burger and had these amazing burgers!!
Ashlyn got me some amazing things to use when I escape from the cold! It was hard for both of us to think about the cold since it is already 80 here most days!!
I love the beautiful towel, amazing candle and neon sharpies and post it notes!!
Make sure you head over to Jameson's blog to check out when the next sign ups will be so you too can have an amazing partner!!