Hey everybody! It's Teresa from
here today and honored to be a part of Cassandra's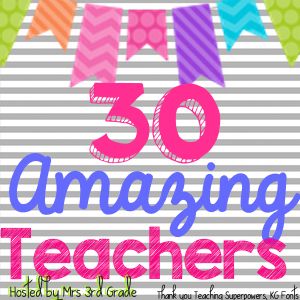 I am a retired teacher turned teacherpreneur and wannabe professional photographer. I love creating things for busy teachers to use in their classrooms to make their teaching easier. I do custom orders and love working with teachers to create products that are just right for them (and YOU too!) You can visit my blog by clicking on my button below.
I thought I would share with you today,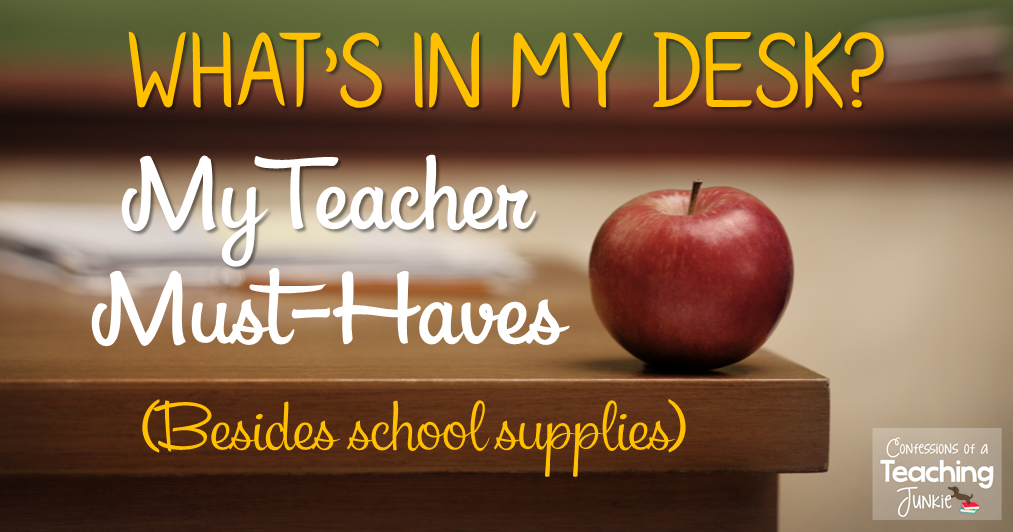 Like all of you, I have a love of all things school supply related, but I also have some other "necessities" that I keep in my desk just in case...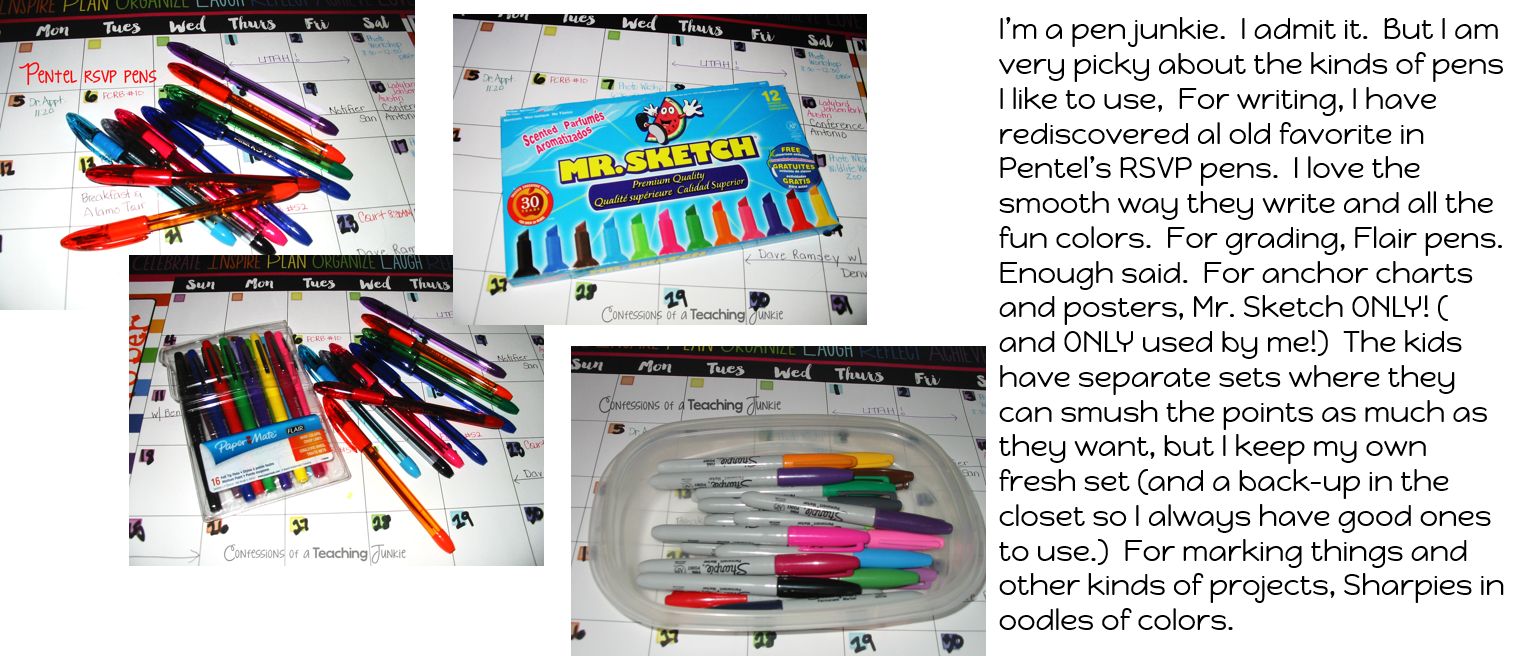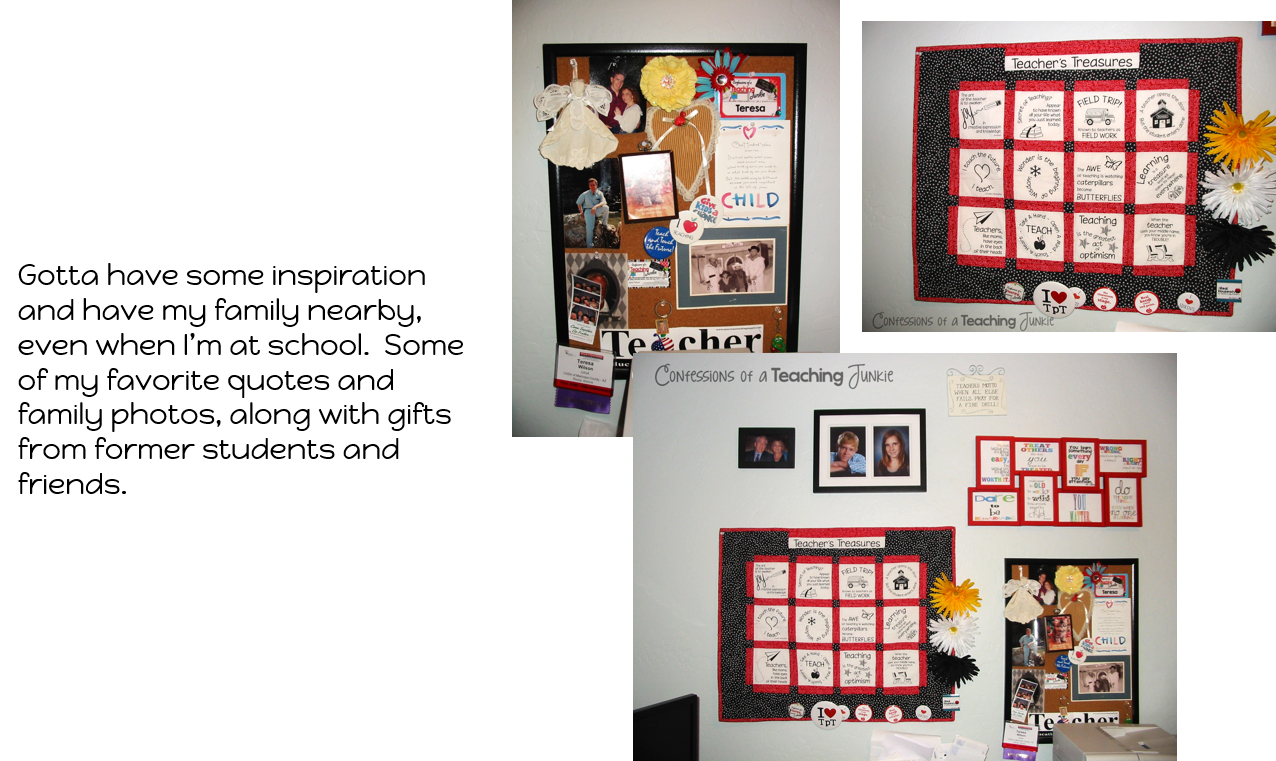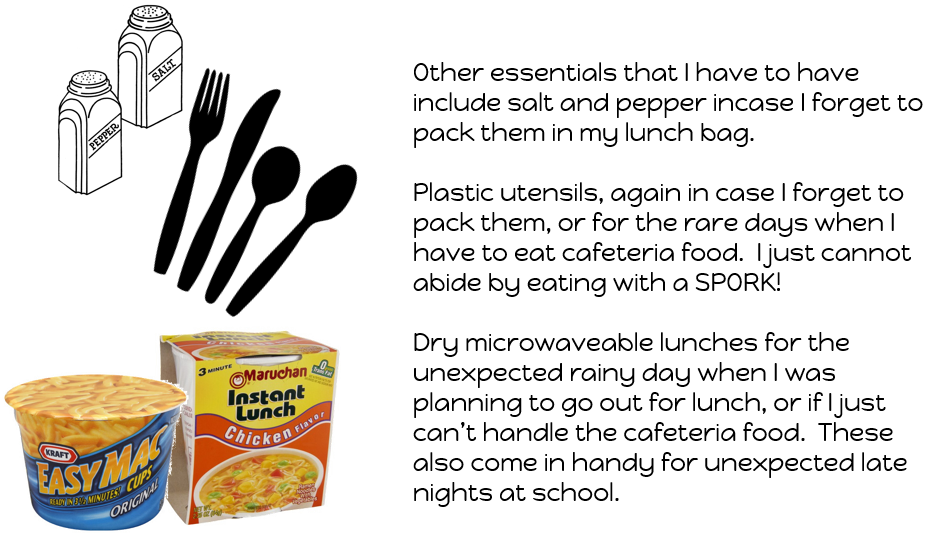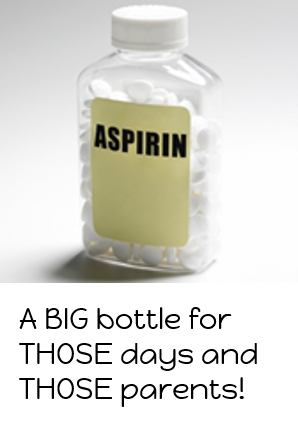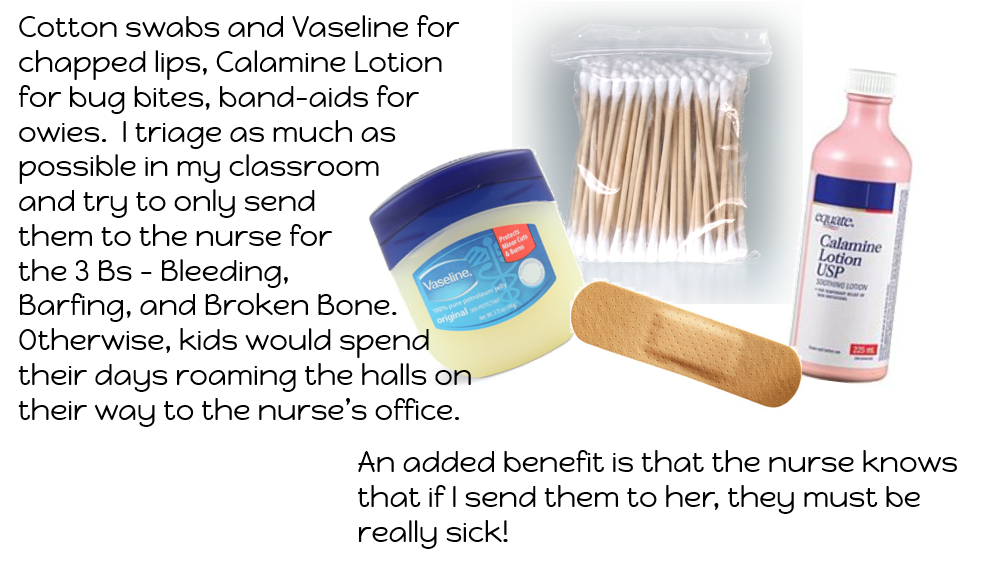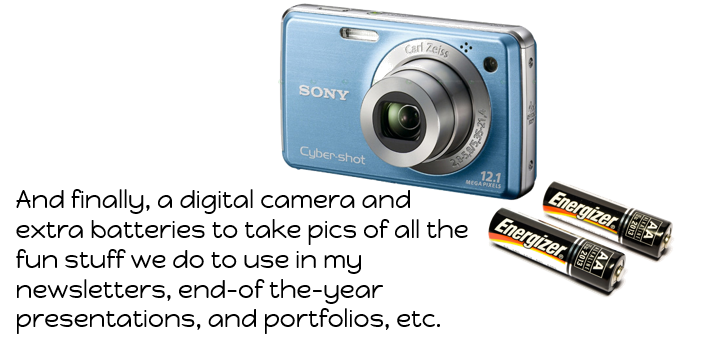 I also always have a sweater (jacket in the winter) just in case I have to cover an unexpected duty. (Back in the day, I also kept a spare pair of stockings in my desk in the event of a bad run.
So, what essentials do you keep in your desk?