This Friday morning, as I sit here in the quiet, awaiting my son's morning announcement that he is awake, I thought I would sneak in a quick blog post with
Doodle Bugs Teaching
for my Five for Friday!!
First, I hope that you love my new blog design as much as I do!! Lindsey is amazing to work with, and was patient with me! She started my design about two weeks ago, and then things got crazy when I quickly went to Utah last weekend! She was so patient, and understanding that I wasn't able to get to my email right away to confirm or chat about designing and what she had done. I am SOOO HAPPY that I was able to work with her, and that I now have this new beautiful blog design!! I LOVE IT!!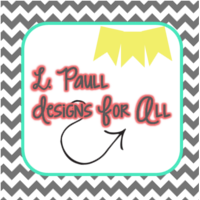 This week was my first FULL week back to school!! We started on Monday, and we end this afternoon. A half day on Monday, and then four full days makes for a long first week back, but I am glad to be back at this!! I LOVE IT! I've seen this picture floating around IG, and it is so true!!
My son had his first day of preschool on Wednesday! He is in the 3's class this year, and he has some amazing teachers again! We can't wait for another fun year! Now we are just getting used to the transition, and how tired he is in the morning, and at night when we get home. Hopefully he'll start taking his naps at school!
I have made two goals for myself for this school year, and I shared them with my parents last night at our back to school night. My goal is to leave on Wednesdays, and then not do anything at home. I don't know how likely that goal is, but I need one work night when I am home with my family and not stressing about work. Then I am also going to devote Sunday afternoons 12 - 6, to just being home, and being with my family. My kiddos are 3 and 16 months, and they aren't always going to want to play or hang out with mommy. I have to take advantage of this while I can. Most parents seemed to like my idea, or boundaries, so we'll see how the year goes.
Finally, we started Daily 5 this week! I am so proud of my kiddos!! I forgot to take a picture of our stamina board, but we have grown so much this week! These kids have never done daily 5 before, so this was a brand new experience for them. On Tuesday, they were able to get 4 minutes!! Wednesday we built up to 15 minutes, and then yesterday we made it all the way to 18 minutes and 22 seconds!! I can't wait to see how far they'll get today!!
Thanks for reading along, and make sure you go link up with
Doodle Bugs Teaching
so you can show us what you have been up to this week!