Good morning everyone!! Happy Saturday morning!!
I am so excited that I am following
Blog Hoppin'
!! I was so excited that it was one of the first things that I did this morning. I had to go and check out what they were up to! They had been posting little teasers on
Facebook
, and
IG
, so I knew it was going to be amazing!!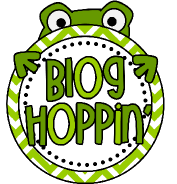 The next month is going to be AMAZING!! I love taking pictures, and I love scavenger hunts! When I was helping with the high schoolers at my church, we went on a scavenger hunt at the mall! It was so fun to see how many crazy things the girls could find in the mall We loved it!!
This month Blog Hoppin' is putting on a HUGE scavenger hunt! I am so excited!! Plus, the prize is amazing!!
I can't wait to make this sign in my colors, and take it everywhere with me!! I am so excited, and I think that Vegas is going to be a perfect place to take some of these pictures! Make sure that you head over to
Blog Hoppin'
to check it out, read all of the rules, and download your picture list!! It is going to be a BLAST!!
If you are going to be in Vegas let me know! I will be there from Sunday night until Saturday morning! We are headed out early, to spend a day relaxing on Monday before our conferences begin on Tuesday! I am headed to the Differentiation conference, our first grade teacher is headed to I Teach 1st Grade!, and my bestie is heading to the Singapore Math conference!! I can't wait to learn a lot this next week, meet so many amazing people, and take some very fun pictures!!!